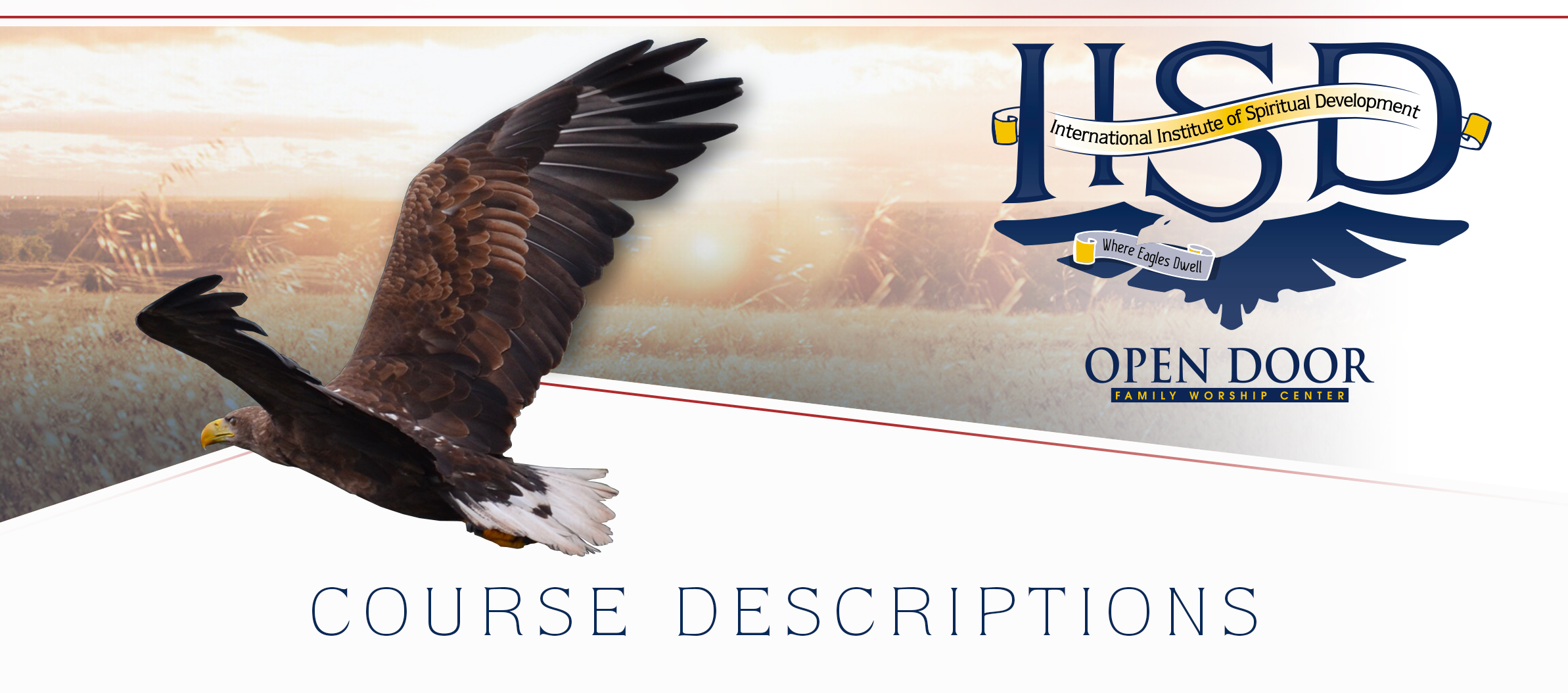 Spiritual Gifts
It is God's desire that you know how He has gifted you and at IISD, we will help you understand your spiritual gifts and how they are a part of your identity in life and ministry. You will be shown how to access your gifts, abilities, and passion to serve your purpose.
Preaching and Teaching God's Word
Preaching and teaching the Word of God is God's instruments that He uses to communicate to help others. At IISD, you will learn how to be vocally prepared to speak with boldness and power; while developing your preaching style. In addition, you will learn practical skills in teaching the Word, to help others obtain a better understanding and knowledge about the Kingdom of God.
Character Building
Character is often a combination of qualities in a person. These qualities are shown in our integrity, attitude, moral fiber and disposition. At, IISD we will show you how this shapes, how we treat one another, make decisions good or bad. Our is goal is to help you build yourselves in Christ, so that your character will exhibit the essence of your walk and to be an effective representative for Christ, which will be on display to the world.
Temperaments
There is reason why we do what we do and why as human beings, though it is often difficult for us to understand why we think like we think, feel like we feel, or act like we act in life. These answers can be found in our temperaments. You will learn how your temperament and your personality are made up of DNA combinations passed on to us through our parents and ancestors and how this temperament is a part of shaping your spiritual development.
Prophetic Training
The gifts of the Spirit are available for EVERY believer, in 1 Corinthian 14:1, Paul encourages us to pursue our gifts, especially prophecy.  In this hour, it is time for us to better understand our spiritual identity and operate in the Spirit. In this powerful session, you will understand – what is prophecy, how to hear from God, how to receive the gift of prophecy, the different languages of the Spirit, how to judge prophecy, how to understand dreams, visions, and how to use the gift of discernment.